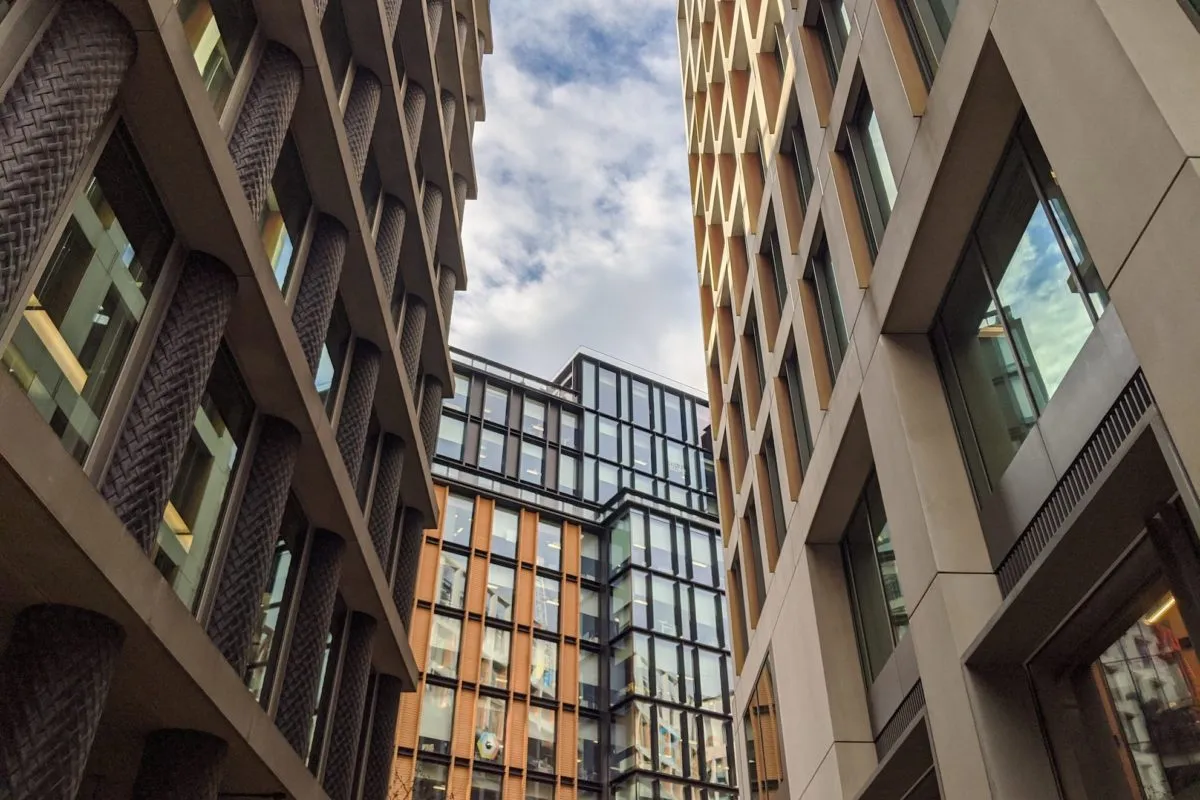 A Guide to London New Builds and Off Plan Property
Introduction
As buying agents we routinely advise on the relative merits of London new builds and period property. The former have had mixed success. Niche developments like Marylebone's Chiltern Place have recorded strong sales since its initial launch while it was recently reported that a developer sold a large number of units in Nine Elms at a £62m loss.
There is certainly a place in the London market for new builds, particularly as 100,000s of new homes are needed to satisfy demand. They have long been popular with overseas buyers and developers often market outside the UK first.
What is new build?
New build refers to recently built property which nobody has lived in before. New build houses are occasionally built in central London and can trade at a very high premium due to their rarity. For purposes of this article focused on London, 'new build' refers to flats and not houses.
What is off plan?
Off plan property refers to property which can be bought from a developer before construction is completed.
Why new build / off plan?
Turnkey Condition
Buyers want something completely new which should require minimal work in the first few years.
Additional Protection
New build property should be covered by a 10 year NHBC Warranty on the structure. This includes a 2 year builder's warranty for defects which don't comply with the NHBC's technical requirements.
Energy Efficiency
New builds are generally more energy efficient and should have at least an Energy Performance Certificate 'C' Rating ('A' is the highest). This not only minimises bills but it may future-proof the property against upcoming legislation on minimum EPC requirements for landlords.
Amenities
Some buyers are willing to pay more for additional amenities such as a swimming pool, cinema room, residents lounge etc.
Specification
New builds have features which are often tricky or impossible to retrofit in period property. For instance ensuite bathrooms, air conditioning and underfloor heating.
Customisation
Some buyers want to choose their own flooring, worktops, appliances, colour schemes, power socket placement etc. For prime off plan purchases it may even be possible to negotiate with a developer to carry out structural work to combine two units into a larger flat.
Security
Many developments have 24/7 concierge/security, CCTV and several secure doors between the main entrance and an apartment's front door. This can also be the case for period property but is less common.
Capital Growth Potential
Off plan can be attractive to speculative buyers in a rising market. It offers the opportunity to quickly 'lock in' a price and potentially enjoy capital growth during the build. Developers often need to sell a certain number of units off plan to finance the start of a build and this initial phase is often the most discounted.
What to consider?
Location
As with all property, location is the key determiner of value and should never be underestimated.
It can be the key flaw in many London new builds when assessing if they represent fair value.
Transport Connections
Do the transport links provide easy access to several central London areas?
Remember, all tube lines are not equal. The Victoria Line cuts through London quickly with limited stops while The District Line has a notoriously unreliable service. Some train stations offer a quicker and more reliable service than some tube stations. Something on the Elizabeth Line may be worth a premium.
Local Area
Is the area characterful with a good range of architecture/independent retail/restaurants/pubs/green space? This will all affect capital growth potential. If it's a larger development has proper thought been given to public realm and placemaking?
The Local Planning Environment
Will the council likely allow high density new builds in future which may affect local supply/demand dynamics? Is there significant vacant land nearby?
Each London borough will have a 'Local Plan' outlining their stance on future high density planning applications and a planning portal. Sites like Buildington also give an overview of new developments.
Safety
How is the area at night? Have you tested the walk from the tube station to the development after 10pm? Does it feel safe?
The Development
Price
Firstly, ask for a full specification list to understand exactly what you are offering on.
Interrogate a new build's asking price against the second hand market to understand the premium. When comparing new build developments, consider their respective amenities and service charges. You may also need to factor in varying average prices per square ft in different postcodes.
Don't be afraid to negotiate on asking prices. Certain developers may be more flexible on price towards the end of their financial year.
Even if you are happy with the price, the developer may be willing to include certain extras at no additional cost.  On a previous prime new build purchase, we secured a very large storage unit for £50,000 directly next door to the property – effectively increasing the size of the flat and lowering the price per square foot. However, be wary of larger incentives such as a developer offering to pay your Stamp Duty. This suggests they are struggling to achieve close to asking prices but want to log higher sales. Always focus on the underlying financials of the purchase.
Tenure
Assuming the property is leasehold, find out how many years will be on the initial lease.
Ask the developer if they can provide a copy of the lease. Feel free to ask questions about the lease relevant to your situation. Are pets allowed? Do I need the freeholder's permission to let out my flat and will they charge an annual administrative 'sublet fee'? What is the policy on short-term lets?
Read more about Freehold versus Leasehold here.
How many units?
A converted Grade 2 Listed heritage building with 15 apartments may perform very differently to a development of 200 units. If you later decide to sell in a larger block,  you may be competing against similar units. In this eventuality, is there anything unique about the unit to differentiate it? (e.g. is it one of very few 3 bed flats in the development or does it have a South facing balcony with unobstructed natural light?
A new build of fewer than 35 units may be ideal. The development will be a limited commodity but the running costs of the concierge or lift will benefit from better economies of scale.
Parking
Is it included? Is it formally demised to the leaseholder (you, the buyer) or is the arrangement more complicated? Are there additional annual charges if you own a parking space?
Amenities
Will you use all of the amenities that you are paying for? If you let the property out is the average tenant likely to pay a premium for them?
Remember for as long as you own the property, you are effectively locked into a membership for that gym or pool via the annual service charge. Effectively you will have to 'sell' this 'membership' as part of the flat sale. It can't otherwise be cancelled.
Service Charge
Does it represent value? Can you still comfortably afford it if it increases by 30% or more in a few years time?
Appearance
Does the building look better than average for the area or compared to other new builds?
Consider the cladding/quality of the final materials. Does it look like it will weather well in the English climate? Does the developer have samples of brickwork etc.? Very uniform brickwork without a varied patina may look cheap. Has the architect included anything in the design which may look very dated in a decade?
Room Sizes
Bring a tape measure to viewings to ensure items like the beds and wardrobes are a standard size. Measure the ceiling heights. Be especially wary of apartments in unusually shaped buildings – especially cylindrical towers which often have awkwardly shapes living rooms.
Other Owners
Can you get a sense of the proportion of owner occupiers to investors? Developments with more owner occupiers tend to have a stronger community who are also better at holding the management company to account.
The Developer
Track record
What is the developer's reputation like? Are they signed up to any additional schemes like The New Homes Quality Board? Can I find unbiased reviews online? Sites like HomeViews feature resident reviews of developments. Even better, can I speak directly to residents?
Has the developer/freeholder instructed a management company? What is their reputation like?
Further Points to Consider
How much storage is there?  This is a common downfall of new builds.
Hire your own snagging specialist. The Homeowners Alliance has a good summary of this. It's important to bear in mind that even in a very well built development, snagging is unavoidable to some extent. If a snagging surveyor identifies over 100 minor blemishes it does not necessarily mean the building quality is not good. A period property held to the same standard would comfortably have thousands of issues!
When inspecting the quality of joinery/tiling etc., pay particular attention to how materials meet in the corners of rooms.
Remember even though many developers stipulate exchange must take place in 28 days, they should allow longer provided your solicitor is making good progress. It is worth getting this in writing before submitting an offer.
A limited number of available properties does not necessarily mean limited supply. A developer may release homes in gradual phases to ensure demand and supply are matched throughout marketing.
Is there full fibre broadband? A surprising number of new builds still launch without this.
What is the council tax banding?
How is the sound insulation? Is it possible to test this during a viewing by accessing a neighbouring or upstairs flat?
Bear in mind the specification of a show apartment may not be representative of what is being sold without paying for a lot of extras.
View at different times of the day. Try to understand how much natural light the apartment is likely to receive. Be especially wary of properties on lower floors facing an inner courtyard.
Is the development fully complete or will there be ongoing constructions for years to come? What are the permitted building times?
A Buying Agent's View
Approximately 10% of our work is advising on London new builds or property built within the last 30 years. Of the two we prefer the latter as valuations will have 'settled' on the secondhand market. There is no pressure to exchange very quickly and your solicitor can review the 'Management Pack' to better understand the development – e.g. are there any major anticipated works and are there adequate reserves to cover this?
It is imperative to use your own independent solicitor. In our opinion, the conflict of interest from using a developer's recommended solicitor is simply too great.
When we have acted for clients on high value new build purchases, our recommended solicitors have found defects in the lease which were removed before exchange.
We prefer educating clients on the entire market so if they buy new build they are aware of what their budget could afford elsewhere. New build premiums can be 30%, or in excess of 50% for rarer prime developments. It is not a decision to be taken lightly.
Capital growth appreciation is likely to be limited in the short-medium term. The same as a new car purchase, the purchase price may depreciate when you receive the keys. For some, this is a price worth paying to acquire a property type and lifestyle unavailable on the second hand market.
However this does not mean there won't be capital growth over the long term.
While a property is protected by the NHBC warranty it is not always straightforward arranging these repairs. While there are horror stories of homeowners encountering unreliable customer service, the media understandably don't report on the majority of new build purchases which go relatively smoothly.
Regarding off plan, in our opinion the risk/reward dynamic if often skewed in the developer's favour. Asking prices don't necessarily reflect the risk and time cost a buyer is assuming by buying an unbuilt unit.
New Build or Period Property?
All things being equal a period property is likely to have stronger capital growth than a new build. However each property has to be judged on its own merits.
As ever in property, location is the determining driver of value.
As a general rule, the best performing new build properties command a premium as they have been built on a rare parcel of land surrounded by period property in an area with strict planning regulations.
Marylebone Square's marketing emphasises it is "Marylebone's Sole New Build".  One of Nine Elms' 20,000 units cannot lean on the same exclusivity.
New build will always be right for some but we encourage buyers to consider the entire market before proceeding.