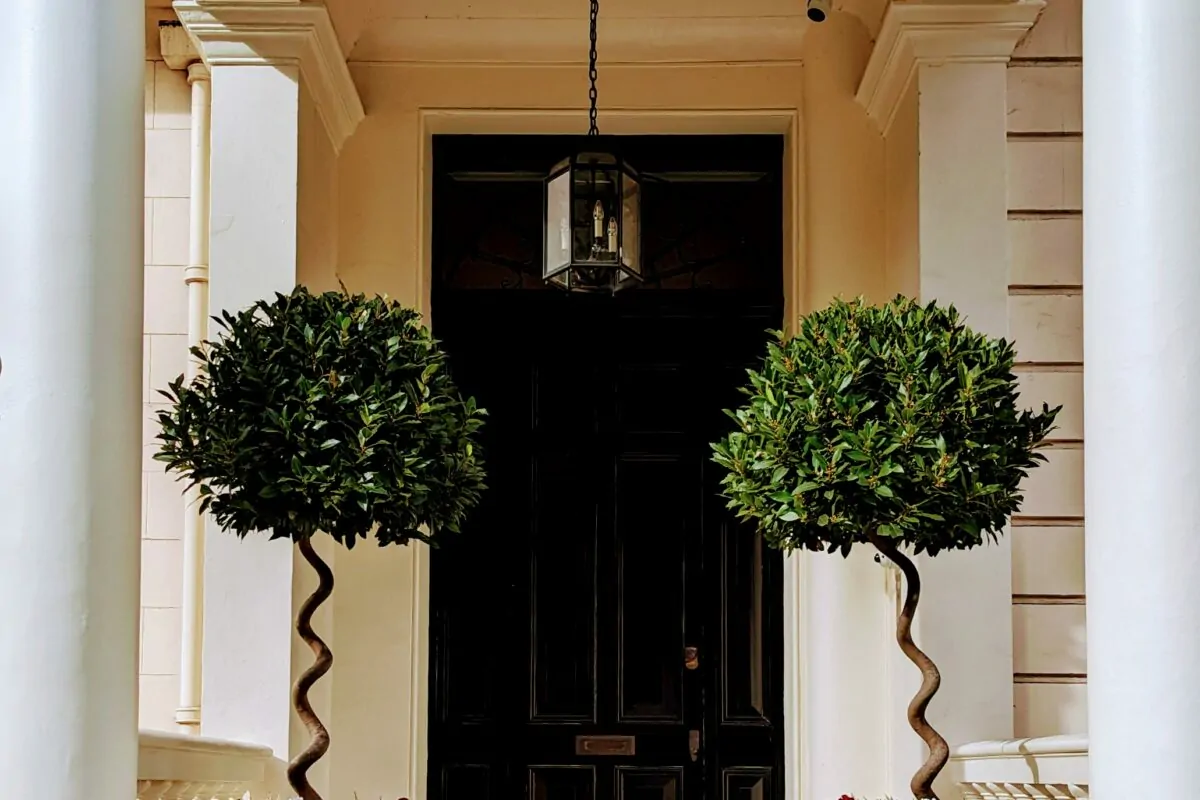 Winter Market Update – 2023 / 24
Two tier market persists
Although the current market presents an opportunity for most buyers to negotiate aggressively, those buying their dream home may be left disappointed.
Amidst much uncertainty, best-in-class property continues to perform strongly. At a time most buyers are avoiding costly projects, a Mayfair flat reportedly achieved a record price for an unmodernised flat. In some bidding scenarios there are fewer competing offers than a year prior, but this is not necessarily translating to lower sold prices for the best 1-3% of any property type.
At the other end of the market, lower ground floor flats are particularly struggling. Many in Prime Central London are circa 30% overpriced and taking a year or longer to be priced realistically.
To negotiate successfully in this fragmented market, buyers need to understand a property's scarcity value – or lack of it!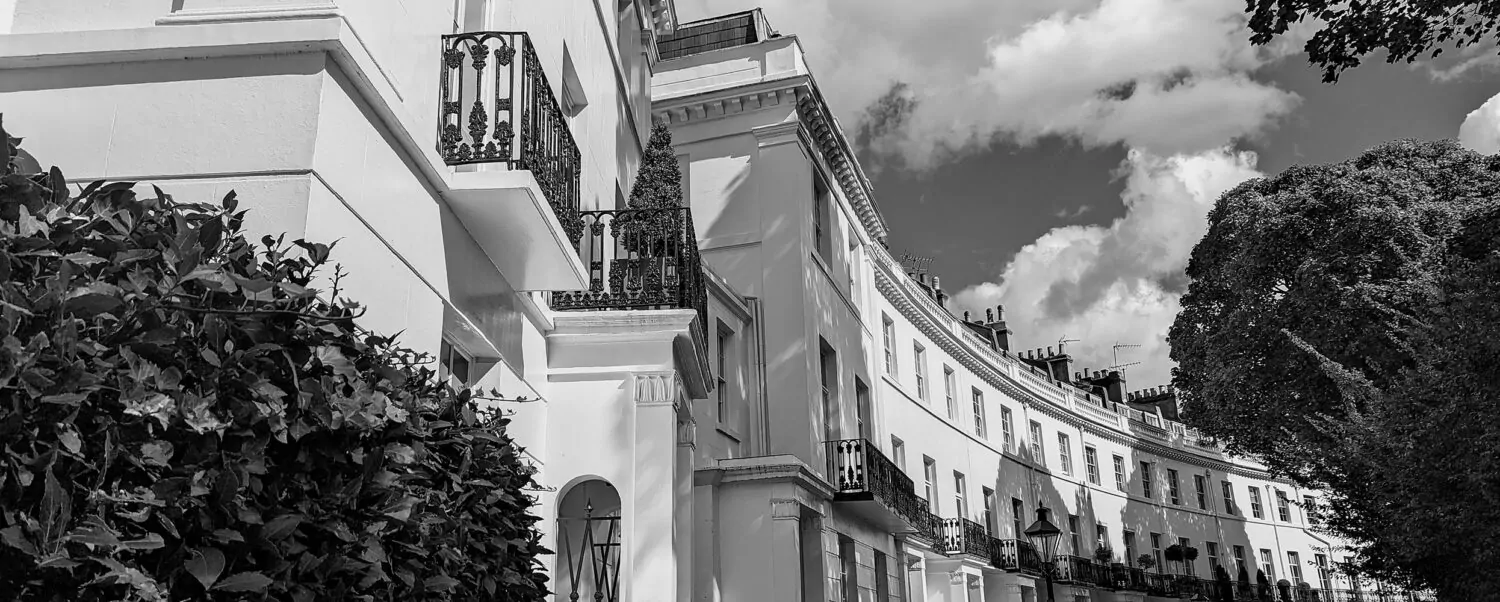 Perrygate Turns Five
Since starting Perrygate in 2018, it has been a great privilege to advise clients on what is typically a momentous financial and emotional decision. It has been particularly gratifying acting for clients on a repeat basis or later helping their friends and family.
Our early decision to work with a maximum of four clients has proven pivotal to delivering on our central ethos to 'treat each client purchase as if it were our own'. Looking forward, we will keep this narrow focus.
Special thanks to our partner solicitors, design studios, financial advisors and everyone else who has helped us deliver our clients' briefs.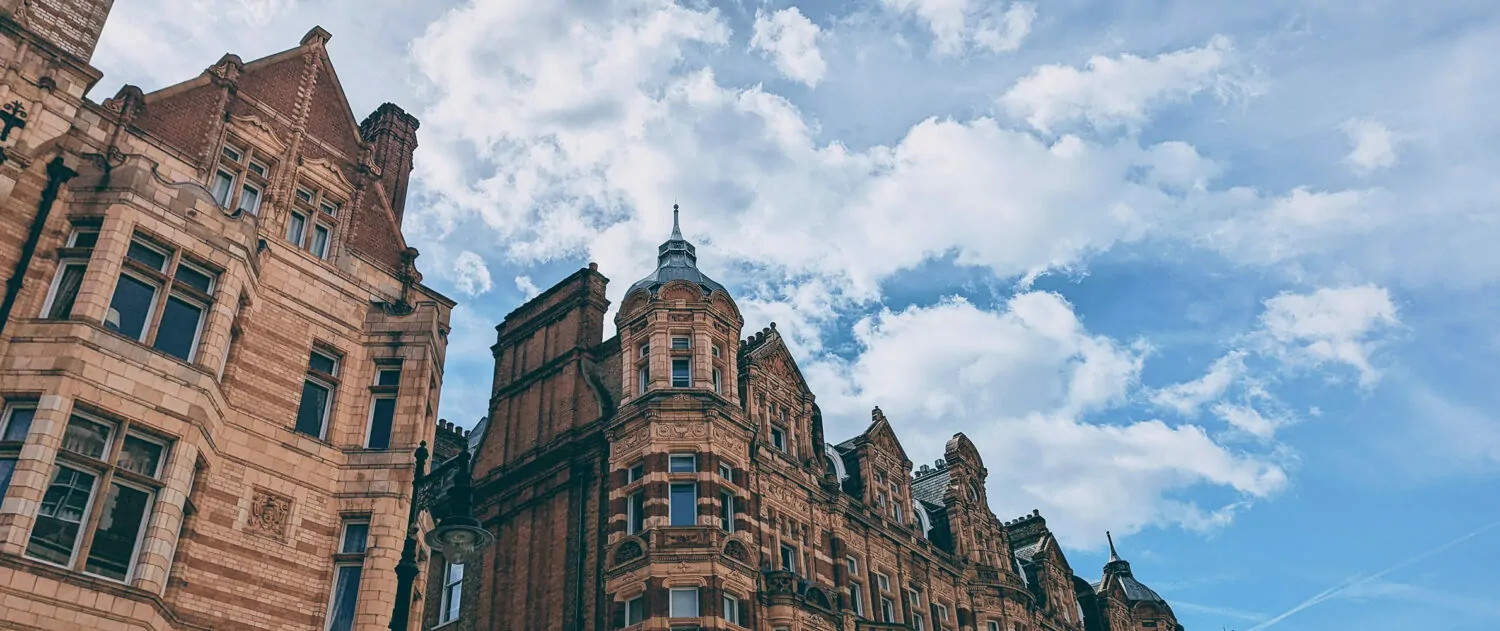 Hampstead – Safe as Houses
Family homes in Hampstead continue to outperform the wider prime market – demonstrating how certain pockets of London are relatively insulated from rising interest rates.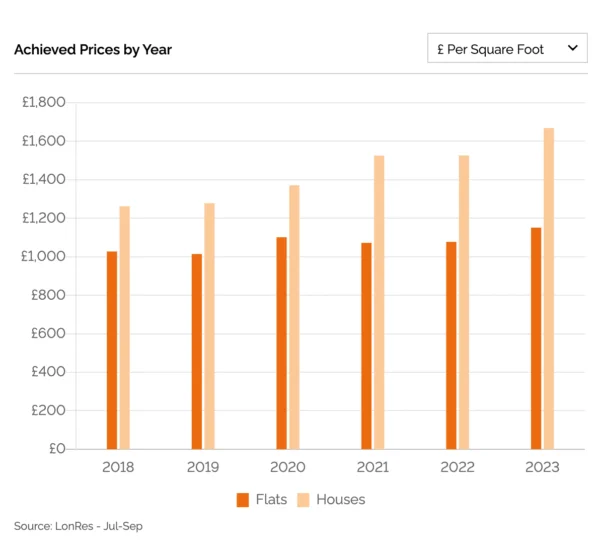 NW3's resilience could be attributed to it offering the best of both worlds  – namely its semi-rural feel combined with good connections to Zone 1. This has meant strong demand during Covid/remote working has not dissipated now  buyers are more mindful about office attendance. The area is also less reliant on discretionary international buyers. Clients we have acted for in Hampstead have been needs-based buyers with school term dates firmly in mind.
For more information on NW3 and other areas, see our Buying Agent's Area Guide.
What does 2024 hold?
We personally doubt buyers will be in a worse position in 12 months' time but timing the market consistently has always been a fool's game – except for the lucky or exceptionally gifted!
Regarding the 5.25% base rate, Bank of England Governor Andrew Bailey said it is "much too early to be thinking about rate cuts" and reiterated his intention to return inflation to its 2% target. If rates hover around their current level for most of 2024, the market may continue to be sluggish with fewer participating buyers and sellers.
This has meant on many of our searches, to truly fulfil a client's exacting brief, only a handful of best-in-class, sensibly priced properties may appear on the market over the course of a year. Starting your search early and remaining patient is key.