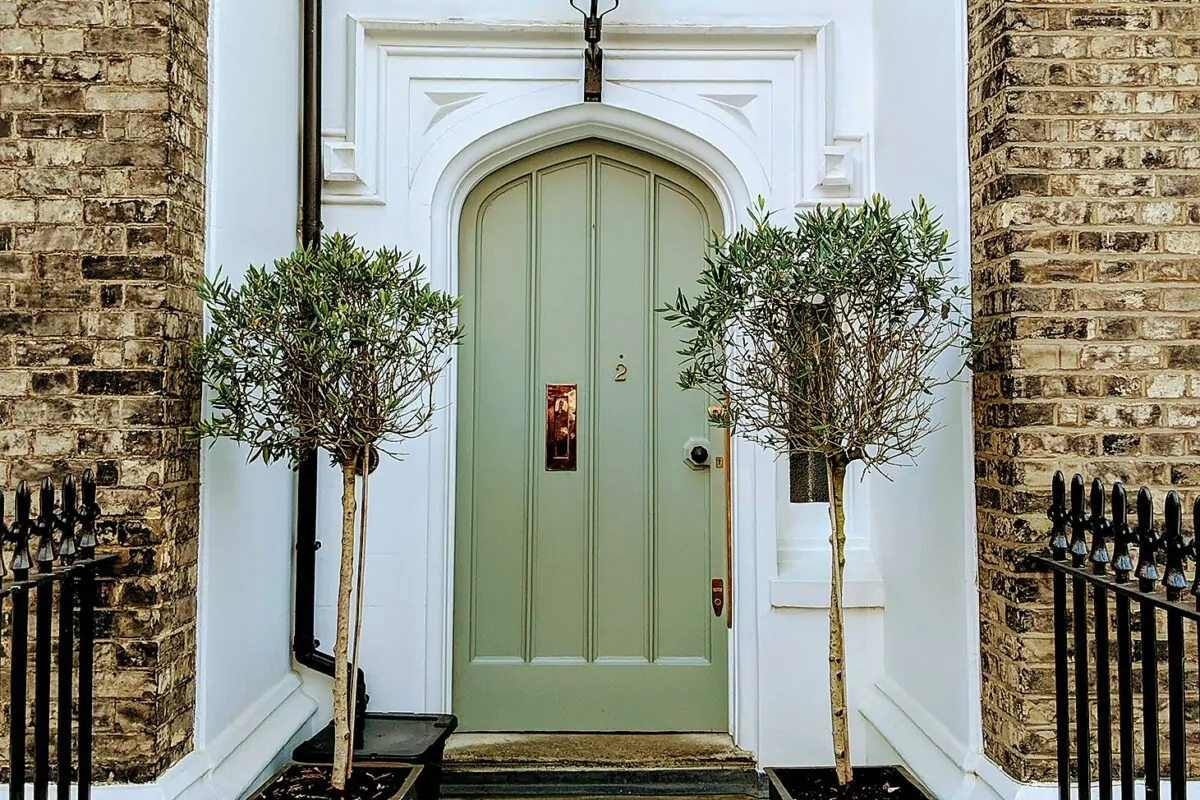 Spring 2023 Market Update
New builds – Proceed with caution
In the last three years, the area South of The Thames, including Vauxhall and Nine Elms, has been one of the worst performing in central London. It is perhaps no coincidence that these neighbourhoods contains a higher than average proportion of new builds.
We recently published a guide of the pros and cons of buying a new build in London. While it is not first preference, new builds are a valid choice for some. London certainly needs more housing  and we hope the article serves more as a cautionary guide than a deterrent! As the article covers in more detail, buyers should carefully evaluate recently launched developments which, similar to a new car, can lose their premium on the day of purchase.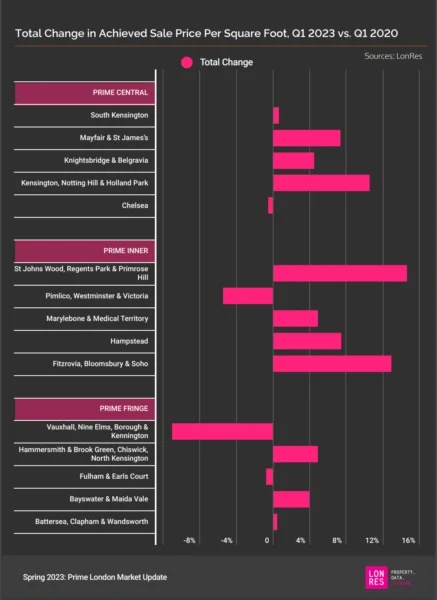 Prime London slowdown persists
Prime Central London's market remains challenging for buyers.  April transactions were 35% down overall on a year prior, although the £5m+ market is outperforming the average.
In many cases, the gulf between buyer and seller expectations has not appreciably narrowed, resulting in many listings languishing on the market for over a year.
Against this backdrop, buyers need to tread particularly carefully with off market property unexposed to market pressures. We recently viewed several off market listings which were speculatively priced to the extent a buyer could 'negotiate' 10%+ off the asking price and still overpay considerably.
Distressed property – Opportunity or Burden?
Properties requiring a full renovation always attract significant interest. It is understandable many are tempted by the design potential of a blank canvass. However others see a potential to add value which doesn't always exist.
We work with design and build specialists to advise clients on the cost and planning considerations of buying an unmodernised property. Unfortunately unless it is a high value property in excess of £5m or there is hidden potential to add space, there are no guarantees that significant value can be added. Vendors tend not to fully account for the time and financial cost of large-scale projects. After factoring in SDLT, design fees, project management, and the additional costs of renting during works – not to mention a quantity surveyor's unenviable task of managing costs in an inflationary environment, potential to add value can quickly diminish. Sometimes a turnkey property is also the most financially wise option!
Clerkenwell's Development
If you want to buy in an improving area with a quiet market, Clerkenwell merits a closer look. Prices have flatlined for years but rising rents have improved yields. 43% of apartments in The City and City Fringe take more than a year to sell but motivated vendors do exist.
The neighbourhood has a fascinating mix of architecture and is a hub for design and architectural practices. The opening of the Elizabeth Line's Farringdon Station means Bond Street and Heathrow are now 5 and 36 minutes away respectively. In spite of the wider commercial market's struggles, best-in-class office space in the nearby City of London continues to attract record leases and there are currently ten new skyscrapers proposed. There is something to be said for buying on the periphery of so much activity.
Unlike comparable areas in central London,  good apartments are still available at circa £1,000 per square foot.