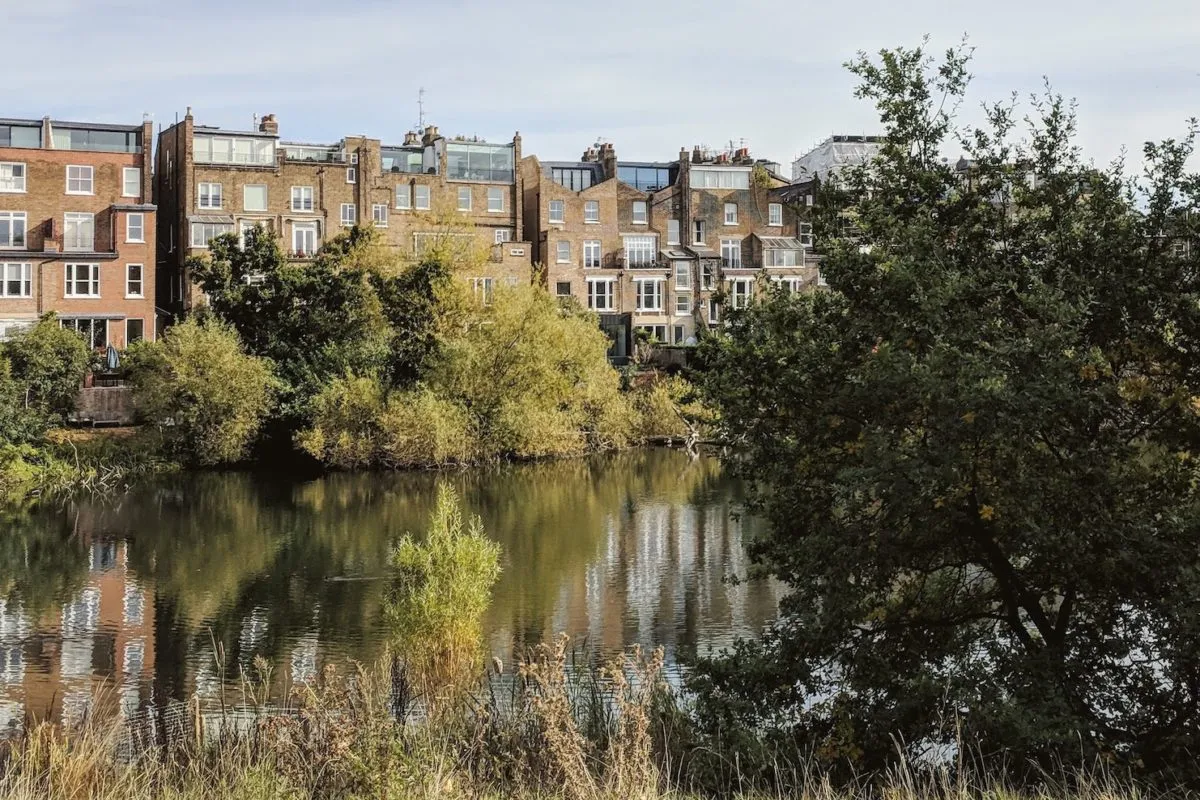 Summer 2023 Market Update
£5m+ market weakens
The discretionary nature of London's £5m+ market makes it more sensitive to macroeconomic events. Regardless of whether they hold a mortgage, buyers are increasingly wary of the implications of successive interest rate rises and stubborn inflation.  Many are opting to rent instead.
Equally, the majority of sellers are insulated against rate rises and are minded to stay put rather than entertain significant price reductions. The result is inertia. The number of £5m+ sales is down by 18.9% over the first half of the year compared to 2022 and stock levels of £5m+ properties are rising quickly.
If you want to secure the a prime property on good terms, it's imperative to start searching early and be prepared to remain patient.
Elsewhere we are seeing stronger activity amongst needs based buyers – particularly for best-in-class family homes under £3m. As Savills' recent report noted: "in some micro-markets – the very best quality homes are continuing to result in sealed bids."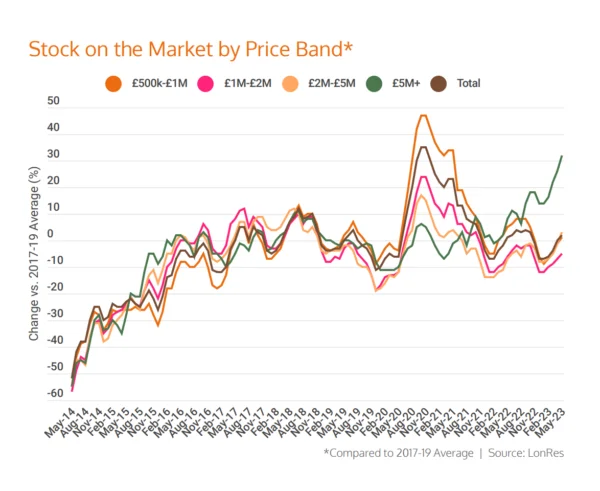 Stock on the Market by Price Band Compared to 2017-2019 Average (Source: LonRes) 
The value of impartial advice
Although our Buying Service accounts for the majority of our work, we are occasionally retained for our Negotiation Only service. This is for buyers who have already identified a property and want someone to provide an objective opinion, handle negotiations and progress the purchase to completion.
Previous instructions have included:
A Marylebone property which was marketed as in turnkey condition. However, we discovered a range of issues  during the viewing and advised a subsequent snagging survey would likely find the condition below average. The asking price did not reflect the standard of finish and the layout had several flaws masked by clever placement of bespoke furniture. Our due diligence on the developer's history also raised concerns. The client decided not to offer and it sold 7 months later at our recommended maximum offer level.
An apartment in The City of London. Its poor internal condition was not a major concern as long as a fairly straightforward renovation was accounted for in the offer. Our main concern was the parlous state of the wider block's finances. In addition, the communal areas had some issues which were connected to the building's Listed Status. Although both issues were 'priced in' to some extent, we advised the client offered 11% below an already heavily discounted asking price to reflect the risk they would be assuming. Ultimately, they were not comfortable proceeding as they had previously thought the internal condition was the main drawback.
While we are delighted when our work concludes with a successful purchase, it can be equally gratifying helping clients avoid an expensive mistake.
City of London's ascent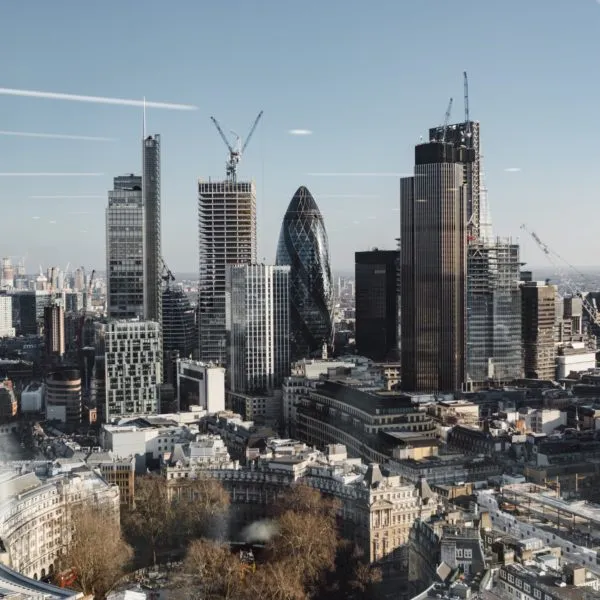 You can't walk in The City for two minutes without a crane looming overhead. The Evening Standard reported that ten new towers are planned in the Square Mile. 55 Bishopsgate, a 63 storey commercial tower, was recently recommended for approval.
While London's mid-tier commercial market is struggling with less demand due to hybrid working, there is a clear appetite from international firms for best-in-class office space. Despite the challenges of Brexit, London's cultural offering combined with its time zone allowing trade with Asia and US on the same day remains a competitive advantage.
In a previous newsletter we covered why Clerkenwell, situated on the periphery of much of this development, may be worth a closer look.