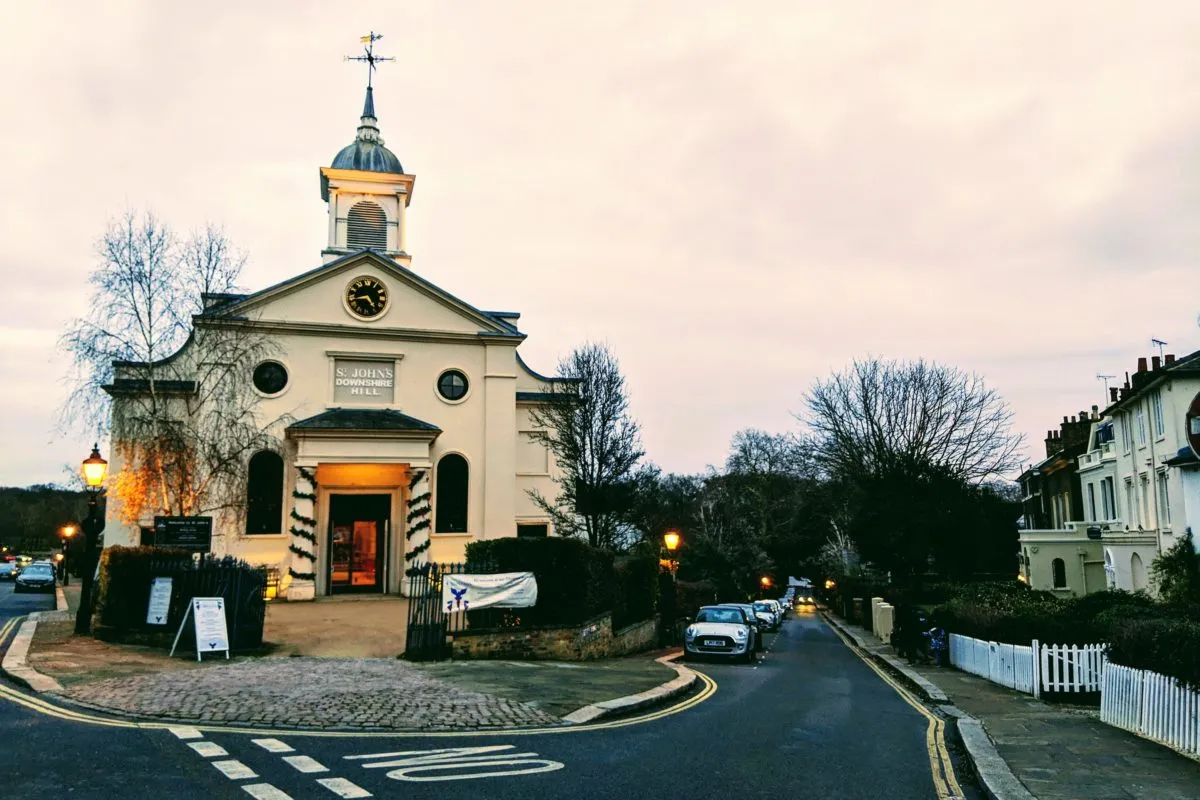 Buying London Property from Overseas: What to consider?
With an estimated 37% of its population born overseas, London has a firm reputation as a global city – perhaps only rivalled by New York. We frequently act for buyers either based overseas or are on the verge of relocating to London.
The below is intended as a useful introduction to buying in London but isn't financial or legal advice!
Stamp Duty and other costs
Unlike many countries, The UK does not levy a significant annual tax based on a property's value. The only annual property tax is council tax which pays for local services. This typically costs between £1,000 – £3,000 annually.
Instead, the UK levies a high upfront tax on residential property purchases in the form of Stamp Duty Land Tax (SDLT). Stamp Duty rates are progressive. More expensive purchases incur higher tax. As central London house prices are significantly higher than the national average, SDLT is typically a greater % of the total purchase price.
Basic SDLT Rates
Additional SDLT Rates
You will usually pay a 3% surcharge if you own another property worldwide, although there are exemptions if you are transferring your main residence.
You will pay a further 2% surcharge if you are a non-UK tax resident. In certain circumstances when you are in the process of moving to the UK, you may be able to later apply for a refund.
Full Government Guidance including information on SDLT exemptions can be found here.
While these upfront charges are significant, to some extent the cost is factored into central London and Prime Central London markets where many buyers pay both additional rates.
London property's high upfront taxes underline the importance of buying for the long-term – at least for 5 years and ideally ten or more. If you want to buy and upsize a few years later, consider renting or buying for the long-term now by compromising on your criteria. In addition to Stamp Duty, you should also factor in smaller purchase costs, such as solicitor and surveyor fees, into your maximum budget.
We recommend clients always confirm their anticipated SDLT liability with a solicitor before beginning a search.
Organisation is Key
Estate agents and sellers respond best to well-prepared buyers. This is sometimes more important than who has made the highest offer.
Before making an offer you should:
know how you will finance the purchase (cash or mortgage)
have proof of funds in place – if you are buying with a mortgage, obtain a mortgage Agreement in Principle
have your ID and Proof of Address on file. The selling agent will need to see this as part of their KYC (Know Your Client) checks and may require certified copies.
instruct a solicitor or at least have identified one
identify a surveyor
If you will be exchanging foreign currency into Sterling, consider speaking with a currency exchange specialist who may source a better rate than your bank.
If you are offering on a property, ensure the selling knows you have this information in place. It is also good to confirm you are open to a quick exchange of contracts, as soon as your solicitor has ratified the purchase.
Depending on your circumstances you may also need to obtain specialist tax advice prior to beginning your search.
Estate agents will often recommend solicitors and mortgage brokers but we never recommend clients use a third party firm recommended by an estate agent. There is simply too great a risk of conflict of interest.
It pays to have completely indepedent representation. We recently completed on a high value new build purchase for US clients. The senior partner we retained removed a troublesome doubling ground rent clause which could have negatively impacted capital appreciation prospects. Most buyers using the developer's recommended solicitor bought with the clause in place.
Remember, you are also under no obligation to speak to an estate agent's mortgage advisor before making an offer. All offers made to an estate agent legally need to be forwarded to their client.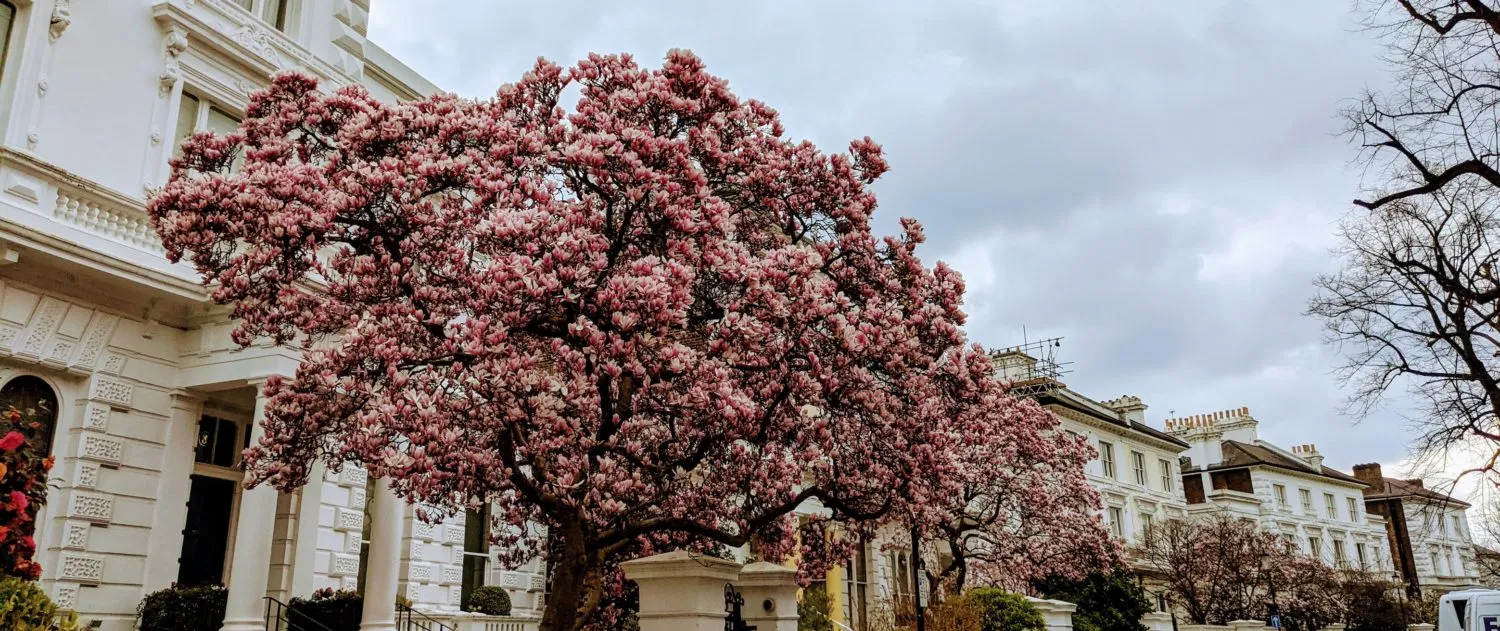 Freehold or Leasehold?
England and Wales' form of property ownership is not always straightforward. The freehold/leasehold system has some complexity.
Essentially if you are purchasing a flat in London, it will usually either be a leasehold or a leasehold with a 'Share of Freehold'. If you are buying a house it is usually a Freehold which denotes outright ownership. Leasehold houses require particular attention from a solicitor.
Flats will have a lease which sets out rules and obligations you and the building's freeholder must follow. Typically, you will also have to pay the freeholder ground rent and service charges on an annual basis. Service charges should cover maintenance and upkeep costs for the building (e.g. buildings insurance, maintaining communal areas etc.) The freeholder or their management company is responsible for fulfilling these services.
If you are buying a leasehold, you should ideally be looking for a lease with at least 90 years remaining (at 80 years there are other potential costs) and a reasonable service charge/ground rent. Shorter leases require specialist advice.
Don't worry if the above sounds intimidating. One of your solicitor's main duties is to review the lease. Before you decide whether to exchange contracts, your solicitor will send a comprehensive report on the property's lease and other important matters to be aware of. This underlines the importance of retaining a good solicitor.
For more information, read our Guide to Freehold and Leasehold.
Disregard asking prices
Asking prices are rarely an indicator of value. This is especially the case in Prime Central London where recorded sales are often 10-20% below initial asking prices.
At the very least you should review nearby sold prices, ideally with information on live market conditions and sentiment. Be guided by the data and not what you are told.
Overseas buyers should be particularly wary of off plan and new build property. London developers will often market such properties to international buyers before UK buyers.
While we have helped clients buy some excellent, well located new build property, many new builds premiums are too high and, like a new car, lose value on the day of purchase. For more information, please read our Guide to Buying New Build Property in London.
Finally, don't focus too much on achieving a discount on what would represent fair value. Paying fair value for a best-in-class property is usually a better long-term financial decision than achieving a small discount on something average.
No Security until Exchange
In England and Wales, a purchase only becomes legally binding upon exchange of contracts. This typically happens around two months after a sale has been agreed. Quicker exchanges on high value transactions (especially freeholds) are possible. This differs from many countries where it is standard to pay a large deposit days after a sale is agreed.
To mitigate the risk of others bidding on an Under Offer property, you may want to insist the property is listed as 'SSTC' (Sold Subject to Contract) or 'Under Offer' on all marketing.
All offers should be made 'Subject to Contract and Survey'.

Retain a buying agent?
Depending on your circumstances, this may be worth consideration. You certainly don't need to use a buying agent in London and the above should already help you navigate the market.
If you are time poor, based outside of London or want professional representation and an objective view on value, a buying agent may be right for you.
In the UK, estate agents are paid by and work for the seller. A good buying agent will work solely in your interests and look to save you time and money. They should be happy to confirm they are paid by and work exclusively for their clients. Most buying agents (also called property finders) take a relatively small retainer fee to cover some of their time and financial costs and only receive the majority of their fee once you secure a property. If you are buying a property yourself from outside the UK without a buying agent, remember to factor in the time and financial commitments of regular trips to London to view properties.
For most overseas buyers, we don't recommend aiming to find a property over a week's worth of viewings unless you have a flexible criteria. The central London market has been fairly slow for the last 5 years. Genuine quality listings are in short supply. For many searches, after previewing 50-100 options online and viewing 5-10 in person, we typically present our clients with a shortlist of 2-3 properties.
The major drawback of retaining a buying agent is the cost. A trustworthy buying agent won't oversell and advise how they can and can't help you. A buying agent may be able to negotiate a better price than you can achieve yourself but they can't guarantee this. Many of our clients also want a reliable third party opinion on value so they can buy with confidence.
DISCLAIMER: Please note this article is intended to serve as a general guide and does not constitute legal or financial advice. You must seek professional specialist advice before purchasing a property.